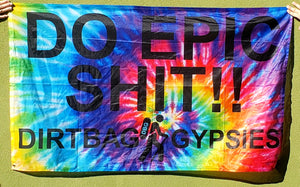 Do Epic Shit Tie-Dye Flag!
Look at that view!!! You traveled halfway across the world to climb that mountain explore that one secret spot / hang out on the secluded beach and it's so worth it... because it always is! 

So reach into your backpack, right next to your camera, grab your DBG flag and snap that pic!